What Is Certified Organic Cotton?
Organic cotton is grown using methods and materials which are safe for the environment.
As our climate in Australia becomes drier and hotter it is important to recognise that Organic production systems replenish and maintain soil fertility.
Organic production eliminates the use of toxic, persistent pesticides and chemical fertilizers, thus building a biologically diverse agriculture.
Certification organizations e.g. "Control Union" verify that organic producers use only methods and materials allowed in organic production.
Textile manufacturers and distributors want to source more Australian Certified Organic cotton, but the industry faces significant challenges without more support.
Where To Get Certified Organic Cotton Products In Australia?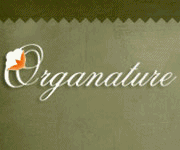 Where Is Organic Cotton Grown?
According to manchester manufacturer and distributor Peter Byl, from Organature, he is on his last batch of "Australian" produced organic cotton from a crop harvested three years ago".
Currently, most organic cotton is sourced from India, Turkey and other parts of the world. If more support was to be provided to the Australian cotton producers it would encourage them to convert to Organic.
Mr Byl says that consumers are far more aware these days about the toxins which remain in fabrics after processing non-organic cotton. He would much prefer to use more Australian Certified Organic cotton in his extensive range of organic bedding, futon, mattress, sheets sets and bed linen.
The Future Of Organic Cotton Production In Australia!
Without assistance, there are problems faced by Australian cotton producers competing on the open world market against products from less developed markets. In comparison, the cost of Australian organic cotton is high – but it can still be made viable.
Any Australian produced organic cotton would have to be sent overseas to be spun and woven as there are no facilities in Australia to produce the fine yarn and weave the wide fabric required for bed sheeting. It's an expensive system.